Welcome to the Guppies Class!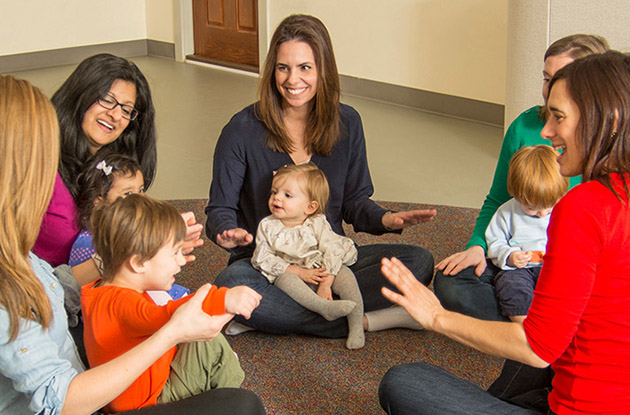 Ms. Monica
Ms. Mie
Ms. Mie was born and raised in Yokohama, Japan before she moved to the states in 2005. She started teaching at New Covenant in 2018 and is very excited to be a part of this wonderful team! Before this position she was with La casa de Cristo Lutheran Church's Nursery's ministry for a few years. Ms. Mie is very familiar and gifted with the Guppies age group. She feels blessed by the continuing opportunity to be working with children to love, guide and teach. Watching them grow spiritually, socially, academically, physically and emotionally throughout the school year is so much fun! Each child is a blessing from God and it is a joy to learn alongside them. Ms. Mie has 2 beautiful children, Casey and Brody, with her husband Ron. You will see them around town at sporting events and school functions. They love spending time together. I am excited to make this the best year yet for teaching, encouraging and loving your children in Christ!
Ms. Nicole
Ms. Nicole grew up in Southern California and graduated Moorpark College with a degree in Education. She has spent many years volunteering with young people in and out of the classroom. Coaching Volleyball, Soccer, working in VBS, a Leader in the Awana Program, and a summer camp Counselor. She has been a homeschool Mom teaching Kindergarten, 1st grade, 2nd grade, and 7th grade. Nicole joined the New Covenant teaching team 2018 after her youngest of four children started Kindergarten. She is super excited to return for a second year in the 2's Guppies Classroom as she helps each child meet developmental milestones and loves to encourage the joy and wonder of learning! Nicole met her husband of 17 years when she was just 10 years old at the same church/ school similar to New Covenant Lutheran Preschool, practically growing up together! They have four children, two boys and two girls, grades 9th, 7th, 3rd, and 1st grade. Nicole really enjoys outdoor adventures, soccer with her children, & date nights. She enjoys her home gym, training hikes for her yearly Grand Canyon Rim to Rim, and hosting lots of playdates for her kids, more the merrier! She truly enjoys this age group knowing from experience the age well, and hopes she can give back to those sweet families who want the very best for their young Guppies.