GROUP MUSIC ENRICHMENT CLASSES FOR PRESCHOOLERS
August – May from 12:30-1:30 PM
---

Mighty Musicians (Monday) – Students will play, dance, sing, move, listen, create and have a blast as they learn about music and some of our great composers! They not only gain musical skills but also develop their comprehension, imaginative, verbal and social skills!
COST: $120 for Session 1
---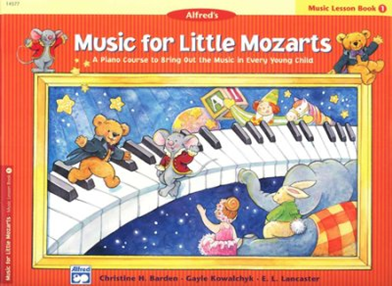 Piano for Preschoolers (Tuesday & Thursday) – Music for Little Mozarts' is a fabulous piano class for preschoolers. Mozart Mouse and Beethoven Bear learn how to play the piano along with your child. Weekly classes include singing, dancing, coloring and other fun hands-on activities that teach them about tempo, dynamics, musical symbols, the music alphabet and more.
COST: $135 for Session 1 + $18 Book Fee (One Time)
---
Registration
Note: These classes are only open to children registered at New Covenant Lutheran Preschool and Kindergarten.
Registration is required to participate in the Group Music Enrichment for Preschoolers. You can download the registration form here.
After completing the form, you can
Email the form to Patti Kruse at

patti.kruse@newcovenantaz.org

Drop off at the school office, Monday – Friday, 8 a.m. – 6 p.m.
Drop off at the church office, Monday – Thursday, 9 a.m. – 5 p.m.
Mail to New Covenant Lutheran Church, Attn: NCAA, 15152 North Frank Lloyd Wright Boulevard, Scottsdale, AZ 85260
Payment can be made
Cash or Check made payable to NCAA and returned with your registration form.
Online here

. Enter amount for NCAA Tuition Fees.

Credit card at school office during office hours in person or by phone (480-391-1264)
Venmo (PatriciaKruse@newcovenantartsacademy)
Give+ Mobile App. Click here for instructions on how to give using a secure mobile app. Church Name: New Covenant Lutheran Church. Enter amount for NCAA Tuition Fees.